Businesses
BUSINESSES
MAJOR ACTIVITIES AND SERVICES
MAJOR ACTIVITIES AND SERVICES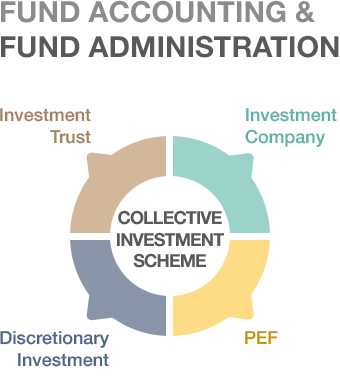 We use verified and proven systems to compute fair value-based net asset values for assets under management by fund on a daily basis, providing investors with reliable base price information.

We provide general administration services over the lifecycle of an inmvestment company from establishment to management to liquidation.

We support fund management activities by providing portfolio trade details, analyzing management performances, managing risks and ensuring compliance.

Consulting in connection with collective investment securities, and training/education programs regarding relevant business practices.